Score a winning celebration with our Football-themed cream with fondant cake in Karachi. At dynacakes ,we craft cakes that bring the passion of the game to your festivities.
Our Football cake in Karachi is a tribute to the world's most beloved sport. Meticulously designed, the cake captures the essence of a football match with detailed fondant decorations, from goalposts to jerseys. It's not just a treat for the taste buds; it's a visual spectacle for football enthusiasts.
Ingredients:
Made with the finest ingredients, our cake layers are a perfect blend of moistness and flavor. The cream and fondant combination adds a delightful sweetness, making each bite a celebration. Whether you're hosting a football-themed birthday party or cheering for your favorite team, our cake is a winning addition to the festivities.
At dynacakes we understand the excitement that football brings, and our goal is to create a cake that reflects that passion. We offer customization options to make your Football-themed cake truly unique. Whether it's incorporating specific team colors, adding a personalized message, or choosing flavors that resonate with the occasion, our aim is to make your celebration extraordinary.
Order your cake:
Ordering your Football-themed cake from dynacakes is a breeze. Visit our website, explore our diverse range of designs, and select the cake that captures the spirit of the game. With our user-friendly online ordering system, your cake will be freshly prepared and delivered to your doorstep in Karachi, ensuring a hassle-free celebration.
Quality:
Quality is our commitment at dynacakes. We use only the finest ingredients to ensure that your Football-themed cream with fondant cake not only looks spectacular but also tastes incredibly delicious. Our skilled team of bakers and decorators pays meticulous attention to detail, crafting cakes that exceed your expectations.
Make your football-themed celebration a memorable kick-off with our Football cake in Karachi. Let dynacakes be part of your sporting moments, creating a cake that scores big on taste and design. Order now and experience the magic of a cake that combines the thrill of football with the sweetness of celebration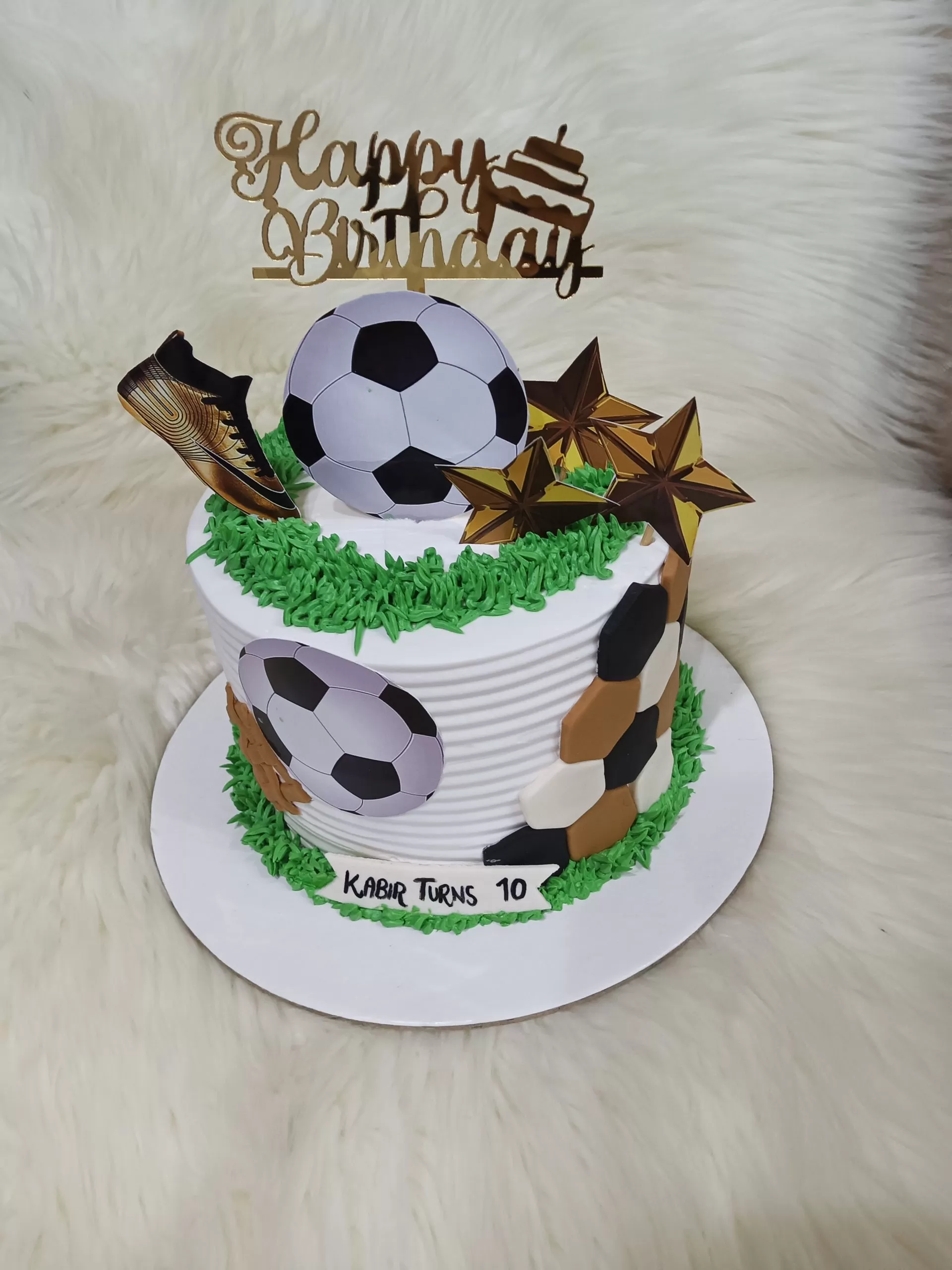 For More Cakes Click Here
Like Our Facebook Page
Follow us on Instagram