Delight your little ones and celebrate the magic of Cocomelon with our adorable cream with fondant cake in Karachi. At DynaCakes, we bring the beloved characters of Cocomelon to life through our enchanting creations.
Our Cocomelon cake in Karachi is a true masterpiece, featuring cocomelon family pics that capture the essence of this beloved children's show. From JJ and his family to the vibrant Cocomelon logo…
Ingredients
Made with the finest ingredients, our cake layers are moist, tender, and infused with delightful flavors. The creamy filling adds a luscious touch, perfectly complementing the design of the cake. Each slice is a sweet treat that will bring smiles to the faces of your little ones and guests.
Customization
At DynaCakes, we understand the importance of creating magical moments. We offer customization options to make your Cocomelon cake truly unique. Choose your preferred colors, add personalized messages, or even include specific elements from the show that resonate with your celebration. Our goal is to create a cake that embodies the spirit of Cocomelon.
Order your cake
Ordering your dream Cocomelon cake from DynaCakes is easy. Visit our website, explore our collection of designs, and select the perfect cake that captures the charm of Cocomelon. With our convenient online ordering system, your cake will be freshly prepared and delivered to your doorstep in Karachi.
Quality
Quality is our top priority at DynaCakes. We use only the finest ingredients to ensure that your Cocomelon cake not only looks adorable but also tastes incredibly delicious. Our skilled team of bakers and decorators pays meticulous attention to detail, delivering cakes that exceed your expectations.
Make your celebration a delightful Cocomelon adventure with our Cocomelon cake in Karachi. Let DynaCakes be your trusted partner in creating moments of joy and wonder. Order now and experience the magic of a cake that combines the charm of Cocomelon and the sweetness of celebration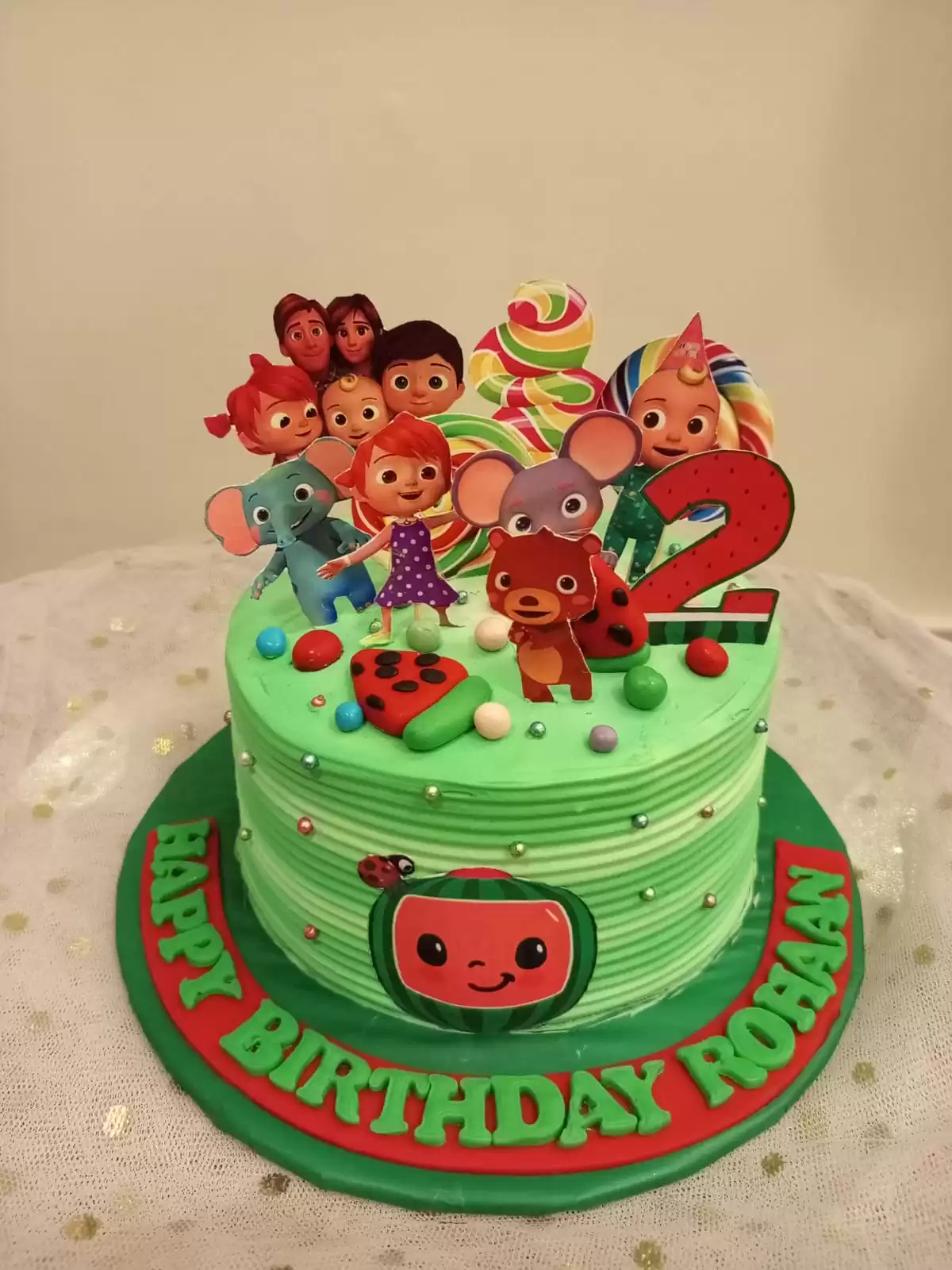 For More Cakes Click Here
Like Our Facebook Page
Follow us on Instagram