Welcome to Dynacakes, your premier home-based cake shop in Karachi, Pakistan. Celebrate your special milestone with our indulgent Anniversary theme full cream cake. A delightful treat that combines exquisite flavors with heartfelt sentiments.
At Dynacakes, we are exciting to create cakes that leave a lasting impression. Our Anniversary cake in Karachi is no exception. This sumptuous creation features layers of moist and creamy goodness. We made every cake with the finest ingredients to ensure a truly decadent experience.
What sets our Anniversary cake apart is its thoughtful design. Our skilled cake artisans expertly craft elegant decorations and intricate details, symbolizing the love and commitment shared during this special occasion. From delicate flowers to intricate patterns, each element is meticulously placed to create a cake that reflects the joy of celebrating your anniversary.
Indulge your taste buds in the harmonious flavors of our Anniversary cake. Each bite is a delightful combination of rich creaminess and heavenly sweetness, ensuring a truly satisfying experience for you and your loved ones.
Ordering your Anniversary cake from Dynacakes is convenient and hassle-free. Simply visit our website and place your order online. We offer prompt and reliable delivery services in Karachi, ensuring that your cake arrives fresh and ready to make your anniversary celebration even more memorable.
In conclusion, if you're searching for a cake that captures the essence of your anniversary celebration, look no further than Dynacakes. Our Anniversary theme full cream cake in Karachi is crafted with love and attention to detail. Order yours today and savor the indulgent flavors that will make your anniversary truly unforgettable.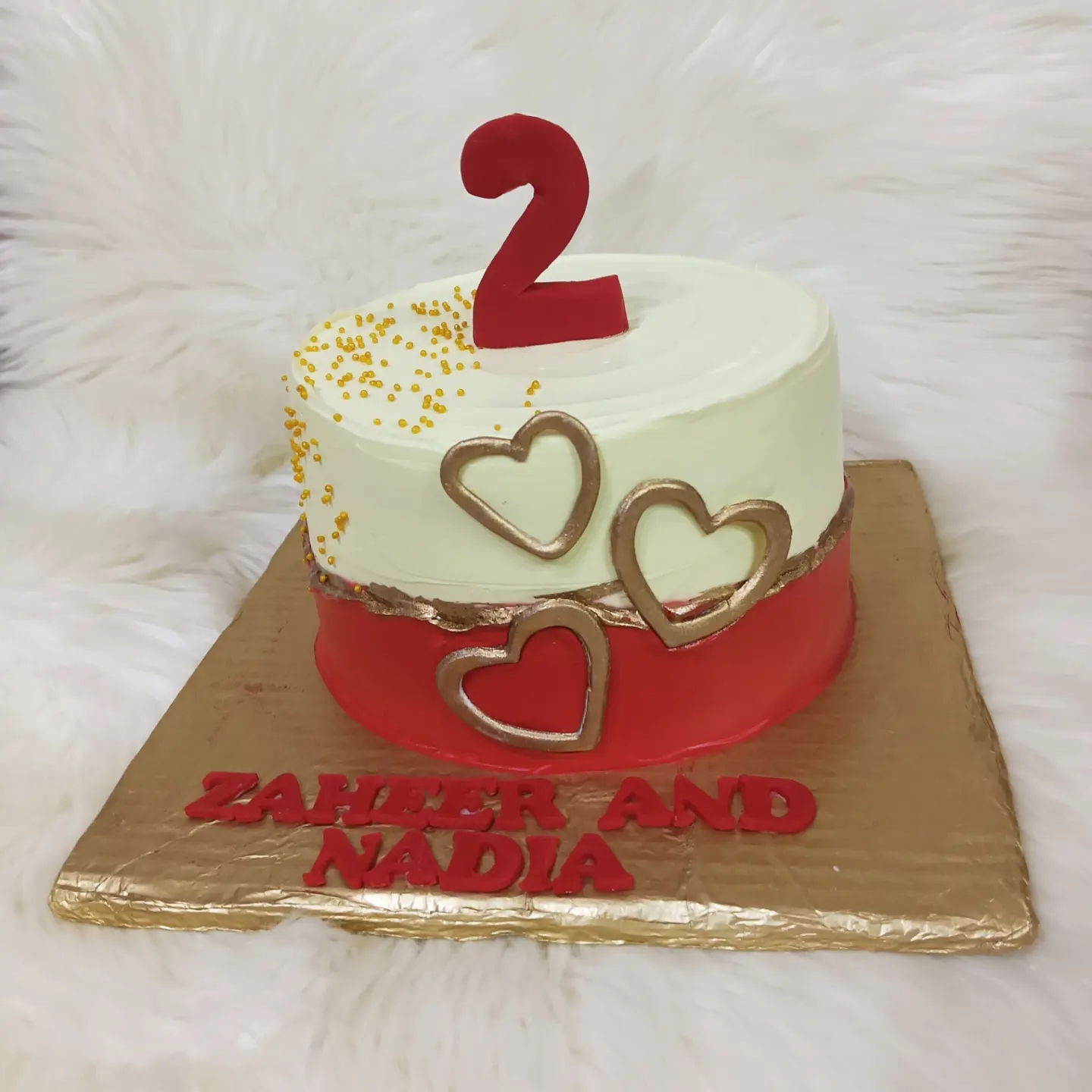 For More Cakes Click Here
Like Our Facebook Page
Follow us on Instagram